Discover some of the cities we lit up this Christmas.
Castione della Presolana, where the atmosphere of the holiday season can be felt as early as the first half of November.
The Christmas lighting project continues in Lovere, with additional touches that will significantly reduce energy consumption compared to last year. The city paid tribute on the centennial of his birth to the famous cartoonist Charles M. Schlz by recreating the magic of the Peanuts creative universe through the "Magic Xmas with Linus and the Peanuts" initiative.
In Empoli , buildings in the historic center are lit up with spectacular Christmas-themed installations.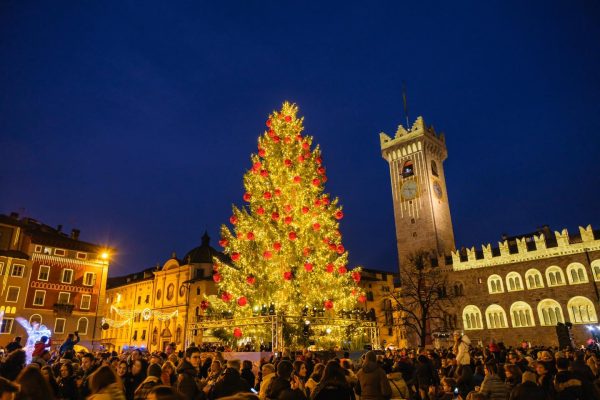 The City of Trent has decided to light up the city through Christmas mappings. In the run-up to the holidays, Cathedral Square will turn off public lights and be illuminated exclusively by light projections.
The streets of downtown Cerro, this Christmas, will not be decorated with traditional illuminations which, will be replaced by light projections in a shrewd energy efficiency project. 
The atmosphere of Christmas is being felt in town, Cavalese lights up making this time of year warm and lively.
The wonder of light projections and mapping on the facades of the city's main monuments is back in Padua. The theme of this Christmas is a "Garden of Stars": the architectural lines of the buildings come to life through animations of plants, flowers and stars.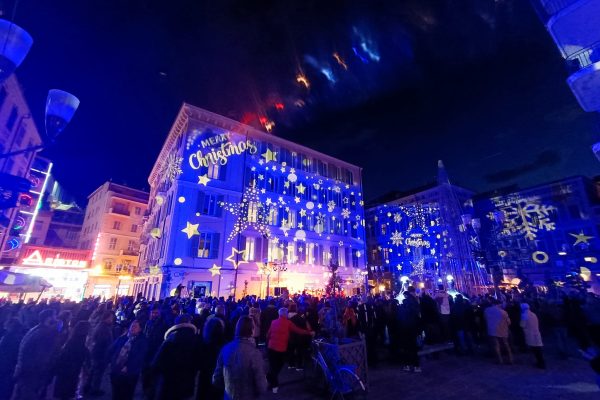 The city of music is colored with light and dresses up the images of Christmas. The streets of San Remo came to life with mapping, in a striking spectacle that amazes and intrigues.
Belluno has no shortage of lights, which, in the evening, illuminate the central square, providing great excitement.
The goboprojections were able to highlight the architectural singularities of an intimate and elegant city like Cividale.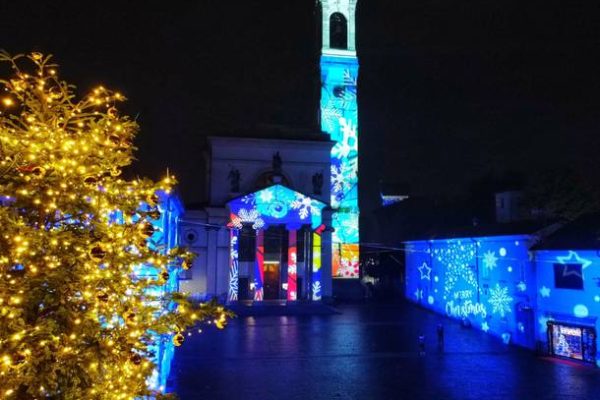 On Dec. 3, Christmas projections returned to light up the city of Rho, which, is preparing to celebrate the holiday season with a vivid and sought-after proposal of images.
Christmas 2022 is brightened in Udine with lights and colors inspired by Christmas themes.
12 wool tiles were projected on the facade of the Osio Sotto town hall. A special mapping, which creates a dialogue with the large Christmas tree, installed in Pope John XXIII Square and decorated with 800 tiles, all handmade, by more than 120 local volunteers.
The small village was transformed into an atmospheric crib of lights of fairy-tale atmosphere.