EQUIVALENT => 2500W
By far the brightest, most versatile and efficient architectural projector on the market today. With its 96,500 lux at 5 meters and very powerful Zoom (9° – 52°), it can be used for both very long distance projections (even over 1km) and very wide projections at short distances. A cooling system designed for the specific lamp model ensures a real lamp life of 900 hours. With electronic Ballast and aluminum frame, and weighing only 15 kg, it is extremely handy and easy to install.
Constructed entirely of steel and aluminum, the Golux Plus is an excellent performance projector.
Power supply
110-240V 50/60 Hz
Maximum absorbed power 1200W
Average consumption 1100W
Lamp
Optics
Dimensions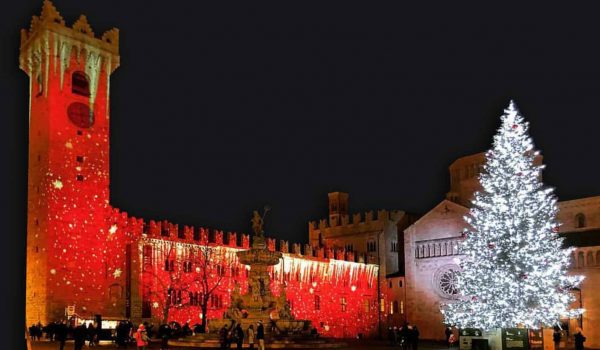 Our projectors light up the streets and monuments with Christmas themes bringing the magic of Christmas to the city.
This creates the "Christmas Village" effect.
Long distance projections

With its 93,000 lux at 5 meters and the very powerful Zoom (9 ° – 52 °), Golux Plus can be used for very wide and long range projections (even over 1 kilometer).

Projection of the Italian flag

On the occasion of April 25, June 2 or for other special events, there are many municipalities in Italy that choose to wear the main monument of the tricolor flag.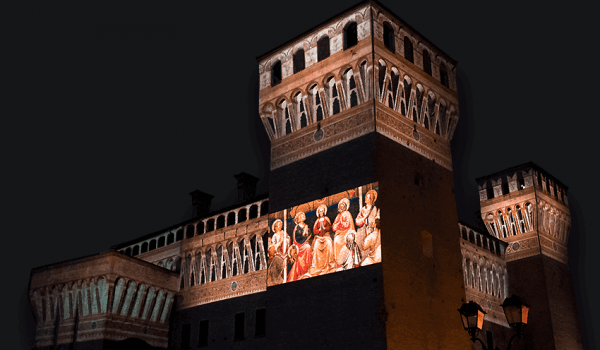 Through the architectural mapping, it is possible to perform extremely precise virtual restoration operations and customized lighting projects.
three reasons
to choose our projectors
Our projectors stand out for the excellent ratio between brightness and lamp power.
Lenses with anti-reflection treatment and quality optics guarantee always sharp images
Low consumption and running costs
The high luminous efficiency of our projectors allows reduced consumption even for prolonged use. The low price of the lamps (about one third of the cost of the lamps of a video projector) allows low running costs.
THE OPINION OF OUR CUSTOMERS
Our customers choose us because we only produce Italian products, for our customer service and for the performance of our gobos and projectors.
All the reviews you read are certified by "Trusted Shops".
CONTACT US NOW
FOR A QUOTE
Send your request for a quote and we will get back to you within a few hours!