Projectors for
other applications
Setting up and furnishing a location, walls, roofs and floors for an event through light.
choose the most suitable projector
For event projections, we advise you to choose between the Golux Plus and the Divum.
The brightest, most versatile and efficient of the architectural projectors on the market today.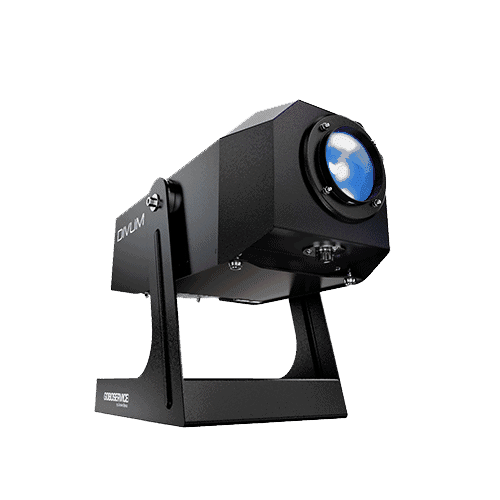 Outstanding performance thanks to the brand new 25,500-lumen COB LED.
Ideal for bright and shiny Christmas projections.
Just some of the possible applications.
We use our projectors for the right cause.
In the avenues around the cultural institute, 13 Golux Plus projectors rented by the museum project the faces of the Surui Indians, members of an indigenous Brazilian community at risk of extinction due to wild deforestation, onto the foliage of the trees.
CONTACT US NOW
FOR A QUOTE
Send your request for a quote and we will get back to you within a few hours!