Divum 30K is a LED projector with extraordinary performance thanks to the powerful 30,800 Lumen COB LED ideal for light projections over long distances. Thanks to its ease of use, the compact design and an IP54 degree of protection is perfect for outdoor projections and Christmas effects. The internal power supply is IP65 certified and forms an impenetrable barrier to atmospheric agents while the body, classified IP54, remains perfectly suitable for permanent outdoor projects, avoiding the phenomenon of lens fogging typical of sealed products.
Divum ensures maximum creativity, dynamism and flexibility with a brilliant and precise reproduction of graphic designs, logos and models.
Power supply
110-240V 50/60 Hz
Average consumption 250W
Lamp
Optics
Dimensions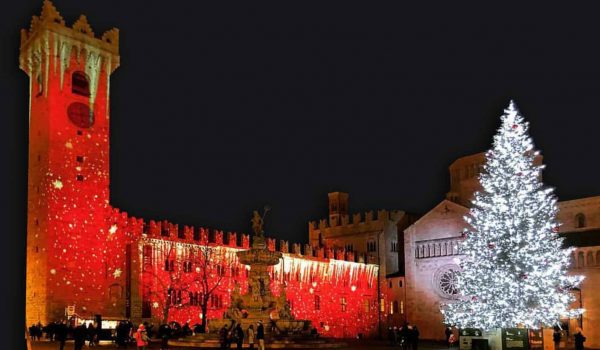 Our projectors light up the streets and monuments with Christmas themes bringing the magic of Christmas to the city.
This creates the "Christmas Village" effect.
Your logo can be projected anywhere: on the street, on a building, at the entrance to offices and even on trees.
In this way, every element present in the company or at an event can be branded.
Projection of the Italian flag
On the occasion of April 25, June 2 or for other special events, there are many municipalities in Italy that choose to wear the main monument of the tricolor flag.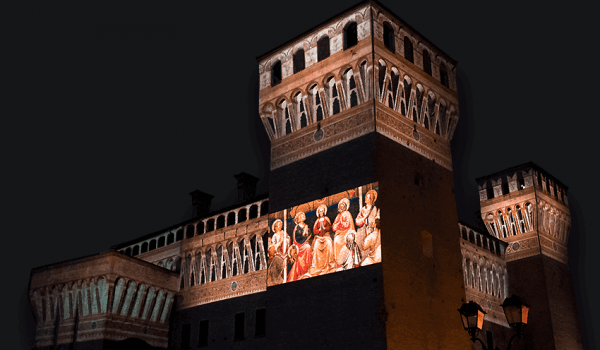 Through the architectural mapping, it is possible to perform extremely precise virtual restoration operations and customized lighting projects.
Three reasons
to choose our projectors
Our projectors stand out for the excellent ratio between brightness and lamp power.
Lenses with anti-reflection treatment and quality optics guarantee always sharp images
Low consumption and running costs
The high luminous efficiency of our projectors allows reduced consumption even for prolonged use. The low price of the lamps (about one third of the cost of the lamps of a video projector) allows low running costs.
The opinion of our customers
Our customers choose us because we only produce Italian products, for our customer service and for the performance of our gobos and projectors.
All the reviews you read are certified by "Trusted Shops".
CONTACT US NOW
FOR A QUOTE
Send your request for a quote and we will get back to you within a few hours!
In our Product Catalog you will find more information about Goboservice and the technical characteristics of our projectors.