At the end of months of work that involved different Goboservice teams in the conception and development of every aspect of the project, from the graphic and conceptual one to a particularly challenging mapping given the peculiar architecture of the village and finally to the layout and installation of the projectors themselves with the collaboration of its regional partners, the 2022 summer session of the "Lovere, the village of light" project was inaugurated on 25 June. "Lovere, the village of light".
Nearly 10,000 square meters of images, inspired by masterpieces dedicated to the Beatles by master artist Marco Lodola, divided into four locations, with more than 30 LED projectors Divum 50K latest generation to celebrate the "Fab Four." Together with the high definition gobos of Goboservice, the projections will color the evenings of the tens of thousands of visitors who will alternate in this fascinating location on Lake Iseo until October 16, the date of the closing of the summer session of the "Borgo della Luce", waiting than the winter one.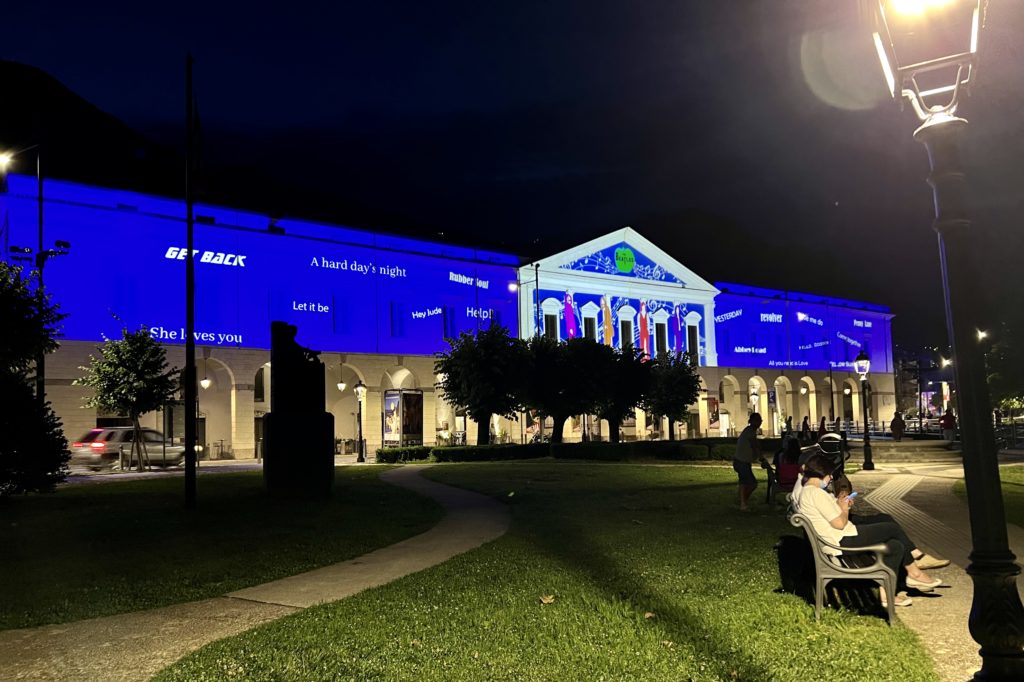 The product used in Lovere is a Divum 50K powerful outdoor LED projector (600W) which, thanks to its 8° – 52° photographic zoom, guarantees maximum creativity, dynamism and flexibility with brilliant and precise reproduction of graphic designs, logos and animations.