Projectors
100% Made in Italy
High efficiency and brightness projectors
Absolutely the brightest, most versatile and efficient of the architectural projectors on the market today.
With its 93,000 lux at 5 meters and the very powerful Zoom (9 ° – 52 °), it can be used both at short distances for very wide projections (at 10 meters we have 10 meters of projection) and at long range (even over 1 kilometer ).
lt is by far the brightest, most versatile and efficient among the architectural projectors on the market today. With its 93000 lux at 5 meters and the powerful Zoom (9° – 53°), it can be used both for very long distance (even more than 1km) and for very large projections at a short distance. A cooling system designed for the specific lamp model used guarantees a real lamp I ife of 900 hours.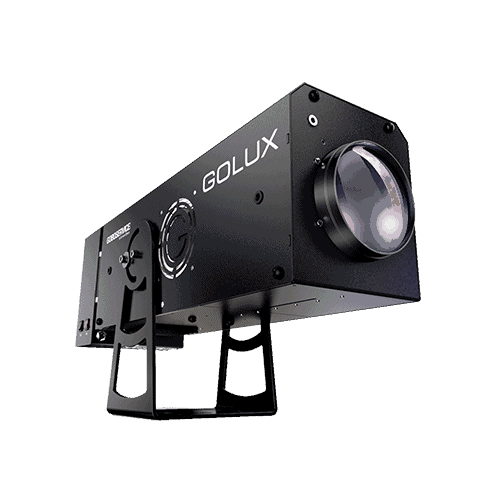 Divum 30K is a LED projector with an extraordinary performance thanks to its 30.800 Lumen COB LED ideal for long distance brilliant projections.
It is the very powerful and compact LED projector , specially designed for image projection under the toughest conditions (e.g. in permanent outdoor installations or in industrial environments). The absence of fans and the IP65 protection allow its use even in dusty environments or outdoors for extended periods of time, with a LED lifespan of 50,000 hours..
Three reasons
to choose our projectors
Our projectors stand out for the excellent ratio between brightness and lamp power.
Lenses with anti-reflection treatment and quality optics guarantee always sharp images
Low consumption and running costs
The high luminous efficiency of our projectors allows reduced consumption even for prolonged use. The low price of the lamps (about one third of the cost of the lamps of a video projector) allows low running costs.
CONTACT US NOW
FOR A QUOTE
Send your request for a quote and we will get back to you within a few hours!
Goboservice produces customized gobos and low-power, high-brightness projectors that illuminate buildings, streets and businesses around the world.
Can be used on all the most powerful projectors and moving heads on the market.
High Efficiency, anti-glare lenses, sharp images, low consumption.
Our dichroic filters with 16 standard colors available in various formats.
We design and build lighting events with customized gobos and high brightness projectors, for entertainment, culture and advertising, thanks to the support of reliable and competent technicians and installers.
After a detailed analysis of the idea and the material provided by the customer, we are able to offer complete support in both creative and technical terms.
During the design phase we provide the customer with dimensional and quantitative calculations, realistic renderings and any indication that can help make the final projection a success.
A team made up of designers, architects and engineers is available during the construction and after-sales phase to offer 360 ° support to the customer and the installer.
The opinion of our customers
Our customers choose us because we only produce Italian products, for our customer service and for the performance of our gobos and projectors.
All the reviews you read are certified by "Trusted Shops".
In our Product Catalog you will find more information about Goboservice and the technical characteristics of our projectors.